You're always thinking about what shampoo or conditioner is better for your hair, which salon is better for keeping your hair as healthy as it can be, but you aren't giving any credit to your hairbrush. Make up artists always say a makeup is as perfect as the brushes they use. Well, the rules are the same for hair. We are investing in a perfect straightener or the best curling iron, but we are forgetting about our hairbrush. Using the right hair brush is the best first thing you can do for your hair.
There are so many options on the market, yet you don't know which one fits you well.. or maybe you need more than one. This will help you to have less hair breakage and less bad hair days. Here is a list with best brushes for you to find out what  one is perfect for you.
1. Detangling Brush
It's very important to choose the best brush for detangling, because if you don't, you will literally break your hair. Having knots means you have to buy a brush with flexible bristles  which helps you detangle without pulling or dealing with pain. This type of brush is good for smoothing your hair without breaking it. It can be used also for kids.
2. Round Brush
The perfect round brush has to have nylon or boar bristles. You need this type of brush if you have long hair and you want to create a straight look. Also, it adds volume for fine or thin hair. For tight waves, use smaller size brush. If you need more volume or if you have longer hair, choose a larger brush. The round brush is usually used for blow-drying.
3. Paddle Brush
This type of brush is perfect for all hair types (especially for thick and long hair) and it's also a must have. It's very good for detangling thick hair and also to blow drying. If you have thick hair, choose a brush with nylon and synthetic bristles.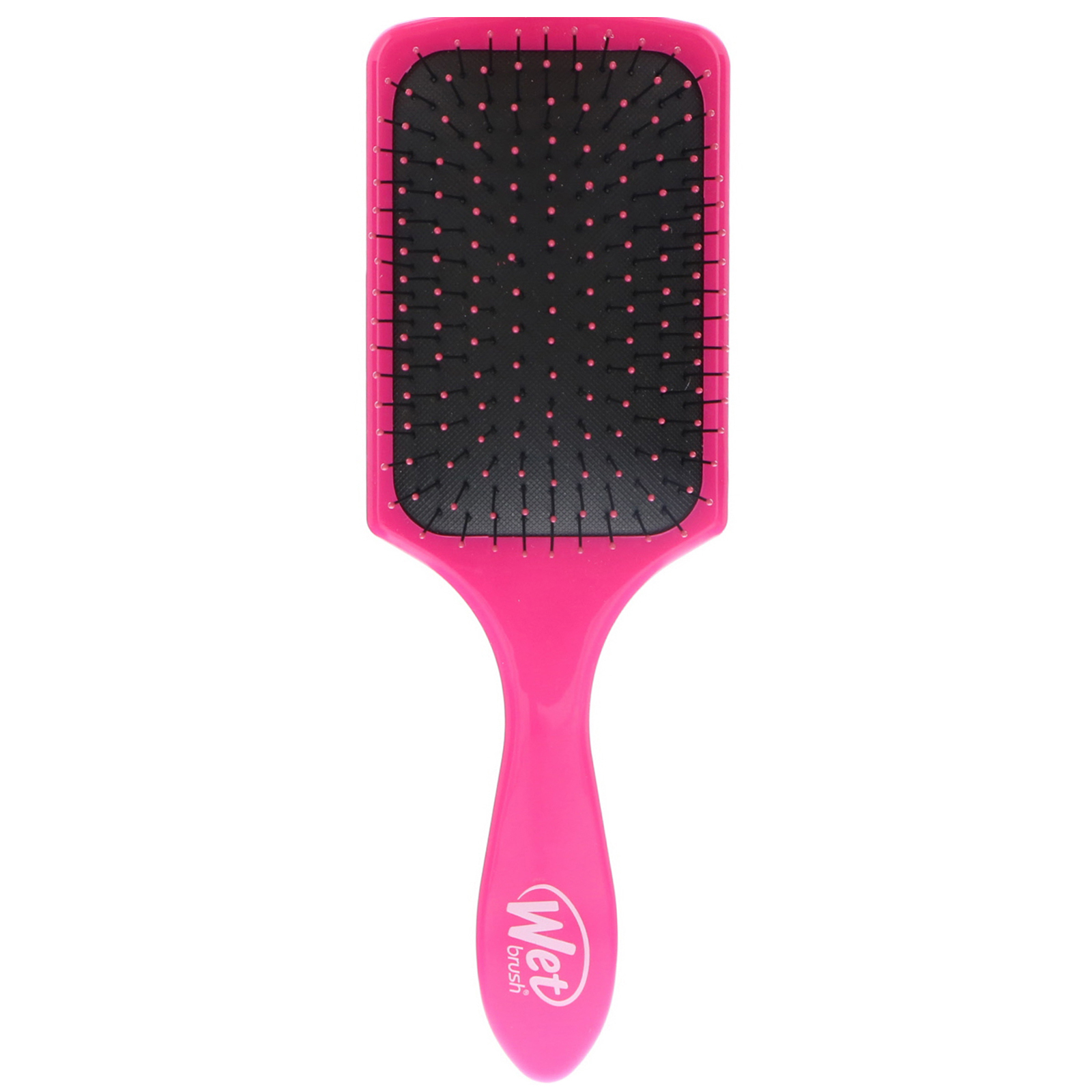 4. Teasing Hairbrush
If you need to add some extra volume for your hair, this is one of the things you need to purchase. This is perfect for teasing and avoiding breakage in the same time. The bristles can be boar or nylon. You also keep in mind that teasing very often can be damaging to your hair.
5. Straightening Hairbrush
What you think about the possibility to dry your hair and also brush it? If you are excited about this, you should try the straightening hairbrush, the best for avoiding split ends, leaving your hair silky smooth. It's suitable for every hair and gives you that shiny finish.
6.Rat Tail Comb
Sometimes, you need more than a brush for your hair. In case you want to part your hair intro sections, the rat tail comb is perfect. You can use the handle to straighten any part of the hair. This comb can be found everywhere and it's inexpensive.
Always keep in mind that choosing the best products for your hair can make a huge difference. So, do your research and choose the perfect brushes for your hair.